About the Artist and Muralist
My name is Andy Pinder and I am delighted that you have taken moment to look over my website.
Originally from Sussex, I am now based in the Kent, just outside Maidstone and near to West Malling.
I cover the whole of Kent, from Ashford, Canterbury, Dartford, Sevenoaks, Tonbridge and Tunbridge Wells. I regularly paint in other areas such as, Bromley, Bexleyheath, Beckenham and Orpington. If required, I travel to different parts of the country, but I have to factor in overnight accommodation into the costs.
After leaving Art college, I began working in London as a Visualiser,  Designer and Art Director, before relocating to Kent.
Having spent many years creating illustrations and storyboards for film and television, painting wall murals became a natural development through which I could channel my creative and artistic skills.
Naturally, this working method was, far, far away from the world of computers. However, I do still generate most of my mural designs using modern technology, before painting a Kids Art Mural.
I am indebted to my first born granddaughter "Rose". It is because of her that I turned my hand and my heart, to painting highly detailed and spectacular murals.
A little later on and I found that I hand two granddaughters and grandson. It is because of their "wide eyed wonder and joy"  that I began Kids Art Murals.
I still continue to paint for them all , but I now offer my artistic talents to a bigger but  "smaller" audience for everyone to enjoy.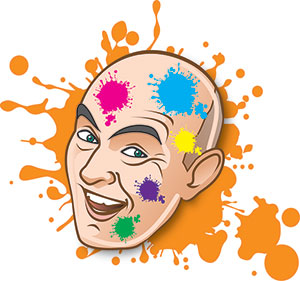 Ready to find out more? Get started today!
If you'd like to get some ideas on price or just have some questions that need answering...